We'll take it from,
ZERO to ONE.
From No to Yes, from nothing to something, from problem to solution, from unsolved to solved, from incomplete to complete, from idea to implementation, from concept to reality, from dark to light, from Zero to One.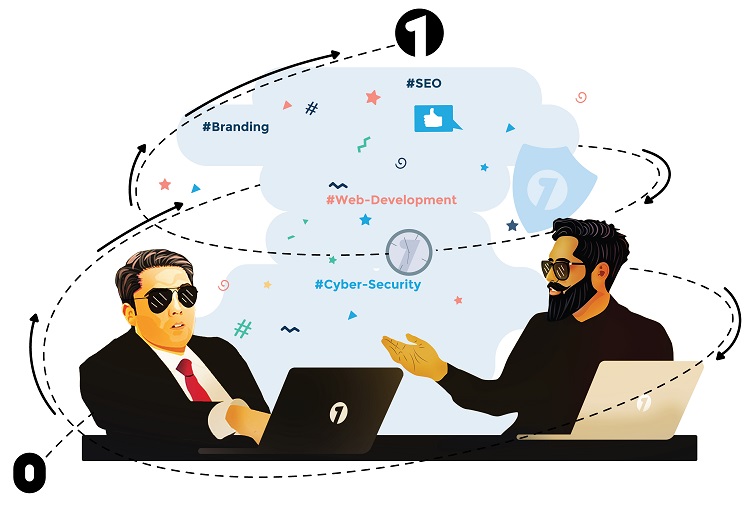 Who Are We.

We are a digital solution providing company. The services we offer include the complete branding of businesses, website development, creating eCommerce stores from scratch, digital marketing including the Search Engine Optimization (SEO) and Social Media Marketing (SMM), Cyber Security, and Complete Network Solutions.
01.
We Design
Zero One offers branding services and corporate identity solutions by establishing your brand and promoting it through a carefully planned mix of marketing strategies.
02.
We Develop
With several years of experience in web development, our team has the expertise needed to create high quality websites that can deliver exceptional results.
03.
We Rank
We have a dedicated SEO and SMM team that provides services that help businesses grow their brand presence and expand their customer base and outreach.
04.
We Protect
Zero One is also a provider of complete IT Consultancy and Cyber Security Services. We provide consulting, design and implementation, and services for highly secure networks.
Happy Customers.
Happy Customers.
Don't Just Take Our Word For It